GROWN HERE. SEWN HERE. 100% AMERICAN-MADE
We're proud to source our materials and manufacture our products in the good ole' U.S. of A.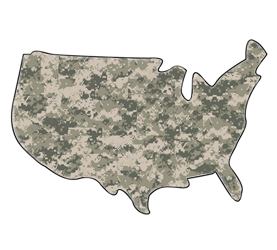 5% OF PROFITS DONATED TO MILITARY & VETS IN NEED
You buy a pair. We donate 5% of profits to U.S. Military & Veterans in need. Everyone feels warmer.
3 MONTHS OF FREE SOCK INSURANCE
If your socks rip, tear or develop holes, we'll replace them. No questions asked.